Conroe Area Concrete Pressure Washing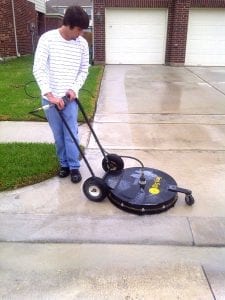 Concrete cleaning and pressure washing is performed on a daily basis by Conroe Power Washing. We perform this function on concrete mostly by using what we call our "Surface Cleaner". It is our concrete cleaning machine that can cover a larger area, at a faster rate, and cleans more accurately than using the typical wand or spray gun cleaning. Using a surface cleaner helps us get jobs done quickly and efficiently. Instead of performing driveway cleaning in 3 hours, it takes more like 1 hour.
After performing your concrete and brick cleaning, we spray them with what we call our "Concrete Cleaning Formula". This is our special formula that will stop any new algae, mold, or moss from forming, acting as a preventative, while also killing off any algae, mold, or mildew that typical pressure washing doesn't remove. This in turn will keep your concrete clean for a much longer period. We also use this technique for brick pavers, natural stone surfaces, and other paved surfaces.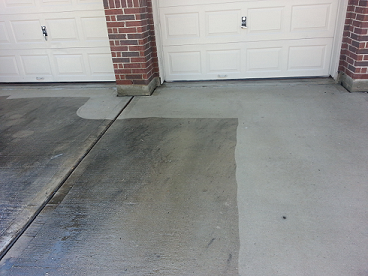 FREE Estimate
Fill out the form below to receive a FREE estimate!
Ready to get started? Get your free consultation. Call the Conroe power washing experts.